Business Strategies: Starting a business here in the part of the world (Ghana) is one of the most difficult and challenging things that every individual can venture into. Why is it so? Because government policies and how banks or other financial institutions make it difficult for ideas to be nurtured and developed into a multi-million-dollar entity.
However, if you say you look at all the challenges surrounding your business ideas, goals and your mission in life, then you will lose your mind and not to be able to really pursue your dream and achieve your dream and you can work your head off all the rest of your life and still you will not be able to achieve anything because of these reasons; there is nobody ready to help or finance  your idea because nobody believes in your idea.
This is something I faced in the beginning of my career and business adventure.  I had a business idea, spoke with people about how great the idea was, but nobody was ready to put in money. They were scared of investing the money or financing my idea because they don't want to lose their money. So, the first thing you must know is this; nobody is going to trust your idea couple with the fact that for almost everything you want to do, there is a big company or somebody somewhere already doing what you want to do.
So, they will ask you how different is yours going to be from the people already in existence and what shows that you can outshine the market and make it better? But many a times, we as Entrepreneurs starting out don't have all the answers. All we know is that, this business will become successful.
So, it is something that you are going to be facing; that people are not going to trust you, your family is not going to trust you, then the society will not trust you to invest in your idea. Don't take it personal. It is not that they are wicked, but that is how the world is. Sometimes people will literally tell you right in your face "…you are crazy, this idea will not work. Why not look for some job somewhere and forget about this?" Maybe you haven't been told that yet, but that was exactly what someone told me. To stop pursuing my dreams and look for a job.
The second thing that you go to be facing is the banking system because when you're going to for a loan or equity finance, the bank is going to ask you a lot of "requirements"; business plan business registration and all other stuff but the question is you are just starting out you don't know how to even draft the business plan and for your information to become successful in business on starting you don't need a business plan.
Yes, I guess that is a shock to you. Because every person you have spoken to tells you to first prepare a business plan. Let me ask you this; Do you think Mark Zuckerberg had a business plan when he started Facebook? Do you think he had a plan for his company to be like this and had the blueprint right from day one? My friend, the answer is NO!!! Yes! No. He had no ABSOLUTE idea of what exactly his company will turn into in five or ten years.
You see, what I tell all rising Entrepreneurs is this, "…You don't have to see the entire staircase, sometimes you just need to see the first step and then as you step on and climb further, everything begins to unfold one after the other. You cannot wait for everything to be perfect before you start your business. And for your information, there's nothing like the right time in business."
My Millionaire Mentor Grant Cardone said something and I quote "it is not about having a business plan it is about three things; (1) knowing what you want to do: decide that this is what you want to do, (2)ask yourself who has your money: in other words which people are your ideal client and (3) go after them and take that money; give them the service or sell them your product and take the money"
So, if you realized, there are three things that we are talking about; (1) what actually do you want to do; you have to be certain you have to decide now that yes, I want to be that or I want to do this. I want to render delivery services, I want to have a consulting business, I want to provide educational services.
So, if this is what you want to do, you then have to ask yourself (2) "…who are your ideal clients…?" In other words, which people can pay you for the service that you want to render or the product you want to sell.
The third thing is that, you walk to those people day and night, spent time with them convince them and sell them the product. So, you see, it's not necessarily about having a business plan as a starter; because I personally was crippled down and I started my started my business late.  I wanted to have a "perfect business plan" that I can show to people who can invest in the business.
Over the years, I've met people with brilliant ideas but they don't have money and they are waiting for somebody to give them money to start their business. But you see, starting a business is not about waiting for somebody to give you money. Instead, there are strategies that you can use in order to start selling your products or start selling your services.
Yes, there are strategies I can share with you right now, today that if you implement them today, I can guarantee you that in the next two weeks you can start making money from your business, because these are the strategies that have helped me over the years and enabled me to be able to reach people and leverage on others to become successful.
But before I go into these strategies, let me frank with you here. You need to drop the entitlement mentality; yeah "I'm the Managing Director" drop that entitlement mentality, because it is going to be very difficult to implement the strategies that I'm about to share with you. Why is this important? Because, you cannot be "bossy" and broke. You have to realise that you want to change your life, start making some money, take care of yourself and family then also lend a helping hand to someone else.
My first Millionaire Mentor Dan Lok once mentioned that you have to start your business adventure with this mindset "I am struggling and I want to save myself; business is not charity; you are there to first save yourself, you are there to make some money and make your life better then after that you can start helping people because you have to save yourself and the first thing the best thing you can do for the world is not to become poor".
"I am the CEO, I am the managing director, I am the board chairman." It is your business, nobody even knows you, what have you even achieved or done how much money do you have in your account for your business that you put on these "titles".
I see people who claim they are running a business and they have it on their profile and their social media but you realise that they are not doing anything.
Your business doesn't even have a website or Facebook business page or have any customers but here you are calling yourself "CEO" of the business entity. Listen, roll your sleeves and get your hands busy with something.
What I'm about to teach you will skyrocket your idea. There are a lot of strategies that I can share with you but I believe these two are the key strategies that will help you to begin to start making some money as early as possible.
What I have tried so far is to prepare your mind and make it much fertile to understand the strategies I am about to share with you. Are you READY? LET'S GO FOR IT TOGETHER
LEVERAGE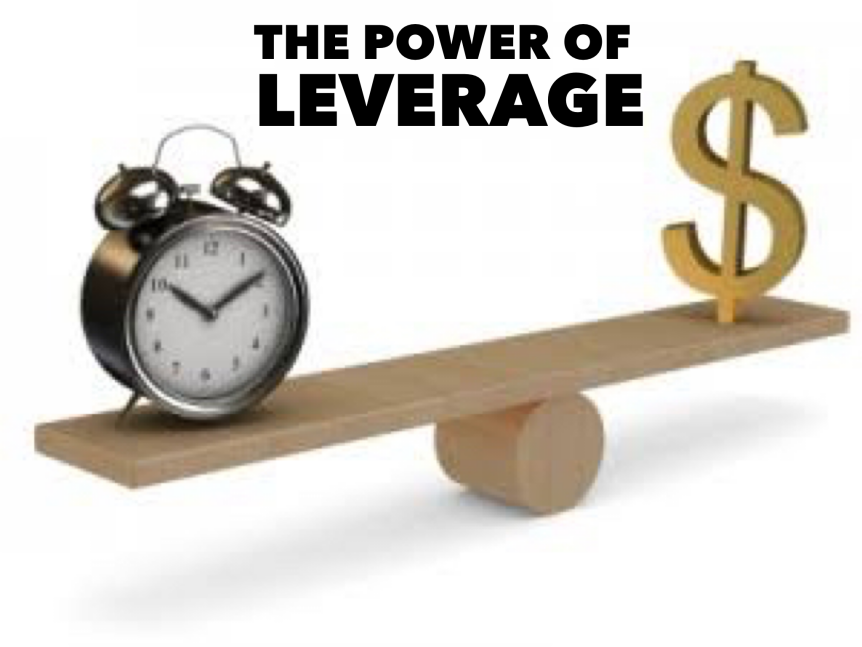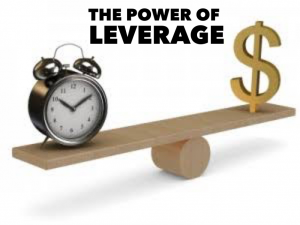 What is Leverage? To leverage simply means to utilize some else's sources in the pursuit of your goal. Leveraging on others resources has to do with sitting down and thinking about yourself and finding out which people currently have businesses or skills you can use to start your business. Let me give you an illustration of this; for instance, you can leverage on premises. Research and identify an already existing business doing something that your business is symbiotic to. But I say symbiotic; it means that your business should feed that already business and vice versa.
So, let me illustrate this for you.
Let's say you want to start an Online Marketing Agency firm; you have to find out what kind of businesses are symbiotic to that? Marketing, consultancy, deliveries, among others. So, you have to find out within your region or locality someone doing something which can be interdependent on Online Marketing and then write a Business Proposal to them about what you intend to do and include a profit-sharing clause negotiable in your proposal. Remember, your business is not replacing theirs. In your proposal, you need to ensure that they wouldn't be incurring an additional fixed cost but only variable costs especially, electricity bills when you are allowed to add your business to theirs.
Now, why is this important? It is much important because if they have to incur an additional fixed cost when your proposal is accepted, they are likely to ignore or not accept your idea. So, when you are able to convince them about the fact that, they aren't going to incur and extra high fixed cost, then you are going to be LEVERAGING on their PREMISES and all of a sudden, you now have business office and you didn't pay any rental charges for five or ten years. That's what I mean when I tell you to leverage.
Another area of Leveraging is EXPERTISE. You see, when you start your business adventure, there's no way you can do everything. You need the services on individuals in various field such as marketing, sales, product development, technology, social media, among others. But the reality of the issue is that, you cannot have the money to pay all these people. Which means your idea will not be implemented?
However, you can leverage on their skills by bringing them on board as partners. Like you did with the premises, you could propose to theses individuals whose skills are necessary to the implementation of your idea to partner with you so you share profit. But it is not everyone who will be willing to work on your idea and share profit because they also want to have some inflows on regular basis to take care of themselves and their family.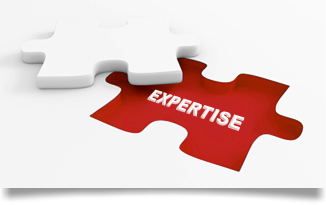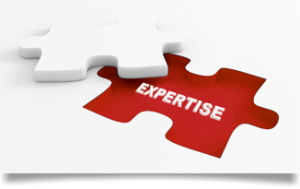 Meanwhile, there is another way you can solve the lack of required skills for your startup by learning the skills yourself as fast as possible so you can quickly implement them into your business. There are a lot of useful material on the website and particularly on YouTube that can teach you whatever skills you want to learn. This is what I have used over the years to build all my businesses.
To get you started, let me recommend the following individuals and their channels to you on YouTube so that you can start learning practical skills for your business:
Dan Lok
DAN'S BIOGRAPHY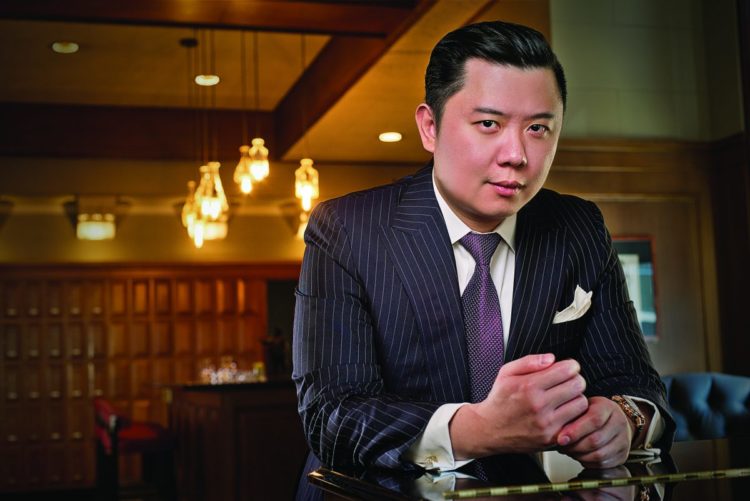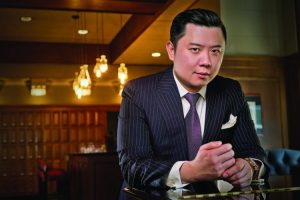 "Dan Lok a.k.a. The King Of High-Ticket Sales™ is a Chinese-Canadian business magnate, world-renowned marketer, and entrepreneur extraordinaire.
In the 2000s, Mr. Lok led the expansion of the internet-marketing industry and continues to be seen as the world's foremost expert in marketing and business today.
During his time developing the internet-marketing industry, Mr. Lok accrued substantial profits from his internet & technology businesses. By age 27, Mr. Lok became a self-made millionaire. Shortly after, an 8-figure entrepreneur." – Source (Dan Lok's website)
Dan Lok's YouTube channel has enormous videos from various spectrum of business including Sales, Marketing, Leadership, High Income Skills, among others.
Visit Dan's YouTube Channel Today!!!!
Grant Cardone
Grant Cardone's Story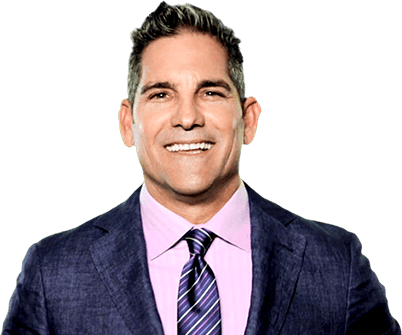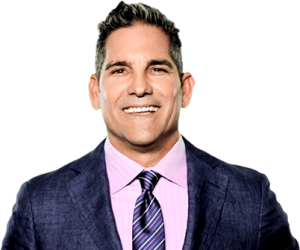 "I grew up middle class. My dad was the first educated in his family and it was his dream to create a middle-class lifestyle for his five kids and wife. The middle class was a dream my dad made a reality. My dad started as a paymaster (accountant) for the US Army, sold automobiles for a short stint, owned a neighborhood grocery store, life insurance sales and was a stock broker. My dad started having heart problems at the age of 42 the same year my twin brother and I were born. At the age of 50, my dad bought his dream house and less than two years later he was dead.
My mother was left with a house she couldn't take care of, no way to create new income and a little bit of life insurance money. Every day she was reminded we were at financial risk. Money going out and no money coming in. I could see and hear the fear my mother was experiencing and at the age of 10 I couldn't do much about it. My mom would always tell us how well my dad had done to take care of us and how grateful we should be to have a middle-class life. At the age of 16 I had enough and told my mom, "this middle-class thing is a joke–when I grow up I am going to be rich and if I get there I am going to help a lot of people." My mom thought I was an unappreciative, disrespectful teenager– which was probably true–but looking back now, one of the primary missions and purposes of my life was being formed.
By the time I was 31, I had saved my first million dollars. Over the last 25 years I have built four companies that have allowed me to create an unbelievable lifestyle for myself, my family and employees. Today, the four companies which range from service business to technology to real estate will do almost $100 million in combined sales and employ almost 200 people in eight states."- Source (Grant Cardone's website).
Grant Cardone's YouTube channel has enormous videos from various spectrum of business including Sales, Marketing, Leadership, real estate, among others.
Visit Grant's YouTube Channel Today
Adam Pieser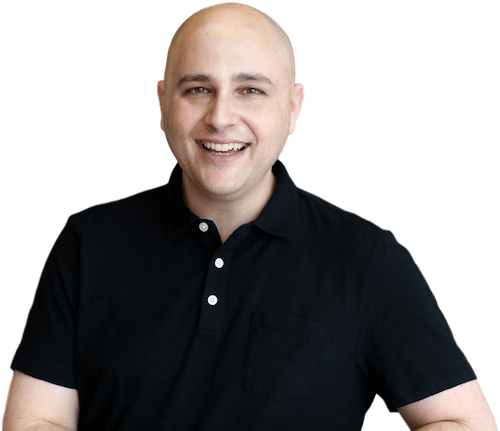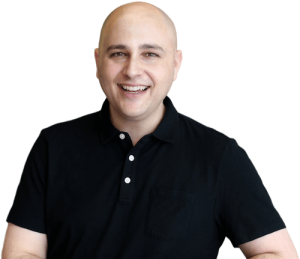 Adam is an Information Technology Expert who has over seven thousand students on his website studying on various subjects. His YouTube channel has a lot of videos on website creation, and how to use various tools for your website.
Visit Adam's YouTube Channel Today
Alright! So, these are my top three personalities who I have learnt from in various capacities to build my businesses. Most of all, they are also individuals whose courses or books have impacted my career because I have invested so much in them by buying their products and being part of their programs. If you can dedicate some time and study from these people, then your business is on the path on becoming successful and you will experience abundance.
Finally, the area you extremely leverage on is TECHNOLOGY.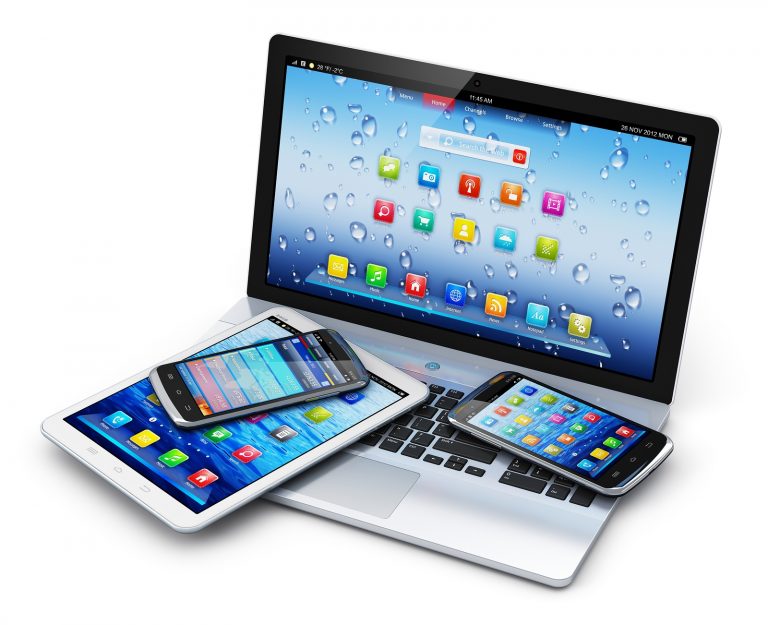 "What Is Technology? Technology is a body of knowledge devoted to creating tools, processing actions and the extracting of materials. The term 'Technology" is wide, and everyone has their way of understanding its meaning. We use technology to accomplish various tasks in our daily lives, in brief; we can describe technology as products and processes used to simplify our daily lives. We use technology to extend our abilities, making people the most crucial part of any technological system." – source
It is very important to understand that technology plays a key role in the business world today. Almost everyone is using technology. When I say technology, what I actually mean is how you can use the Internet and Social media to promote your business and reach numerous customers across the globe without much effort. Do you know that most people buy more online today than some years ago? Do you know that people are convince about the authenticity of a business when they can find the business on the internet or on Social Media?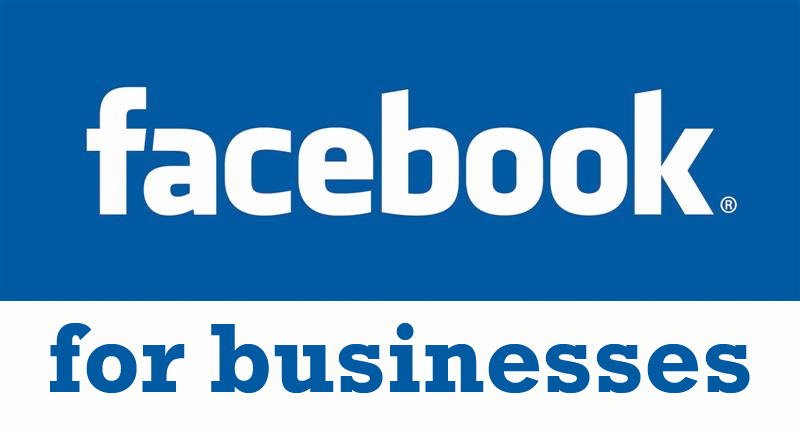 If you are going to establish your business, one of the things you must do even before you think about registering the business is to have a Facebook Business Page. Yes, before you walk to the Registrar General's office to register your business, you have to be known by some people on Facebook.  But maybe you are asking, Nhyira why Facebook?
Facebook because, it is the biggest social media platform in the world today. According to statista.com, "As of the third quarter of 2018, Facebook had 2.27billion monthly active users. In the third quarter of 2012, the number of active Facebook users had surpassed one billion, making it the first social network ever to do so. Active users are those which have logged in to Facebook during the last 30 days."
So, you see, when your business is on Facebook, you are going to have the opportunity to show your business (products or services) potentially to over two (2) billion active users. This simply means you can literally sell to more people than you think. This is why you cannot start a business today without having an active official Facebook Business Page.
Do you want to learn how to set up your Facebook page? Then visit this address NOW!!!!
Apart from having a Facebook Business Page, as your business expand and grow, you need to have a website where you can direct traffic from Facebook to the website and start selling your products to the individuals following your page or interested in your product. You need to take your business online irrespective of what you are selling because all your potential clients are almost always online.
Let me tell you this, you don't need to have any complex website. Your website must have only two key features. It has to be simple and most importantly converting. This means, anyone who visits your website should easily navigate and pay you for your product. If you need some assistants on this, then send an email to my team here.
So, you see, starting your business can be much easier if you can LEVERAGE on other people's premises, expertise (or learn the skills) and technology.
2.    SALES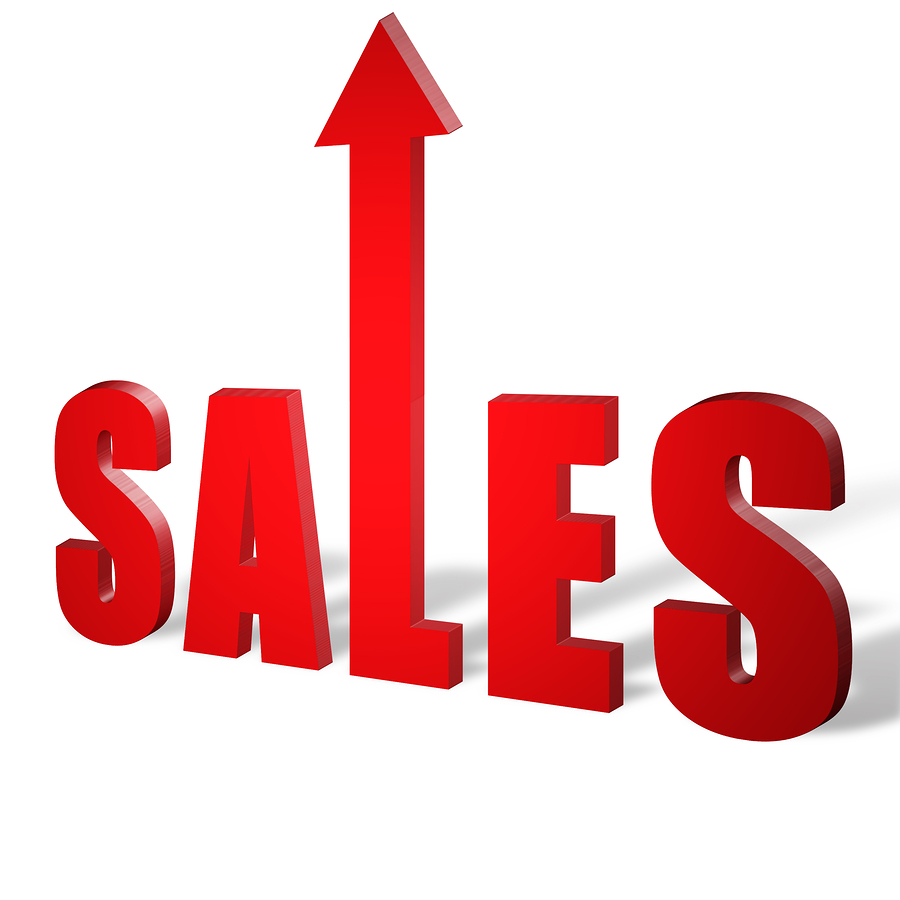 When you implement the first strategy, now you are on your way to getting your product out. But one of the most important is to find out "WHO HAS YOUR MONEY?". Asking this question means finding out which people need or may be interested in your product. The fact that you will have access to over 2 billion people on Facebook does not mean all of them need your product. Maybe only some hand full of them actually need your product. This in business is called market segmentation and targeting.
You have to map out and sit-down which people have a problem that your product will solve for them. Selling your products to customer as early as possible is the only way to upscale your business.  Remember, you don't have money and so you have to start making money from your business as early as humanly possible. Sometimes it will mean you have to call people, travel around talking to people, sending proposal to companies among others. You see, one of the most important things in business is to get your first client. Once you are able to get your first client, you are now going to be much motivated to push forward and get more customers.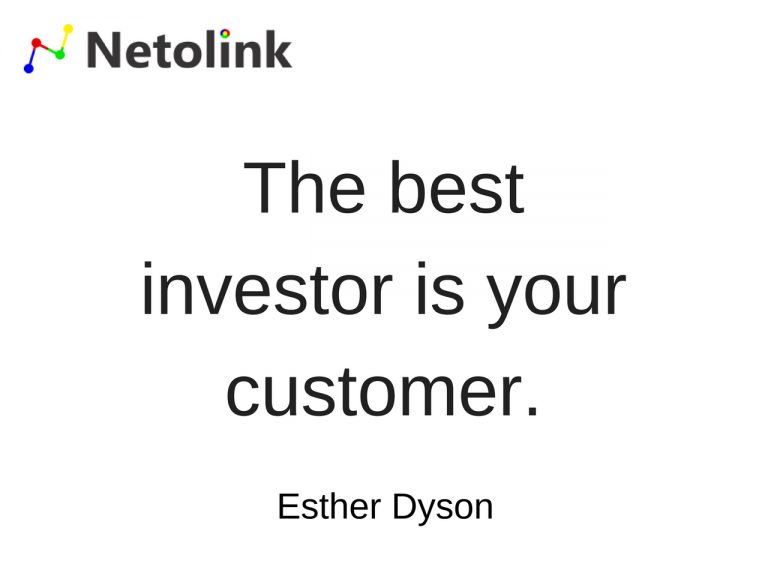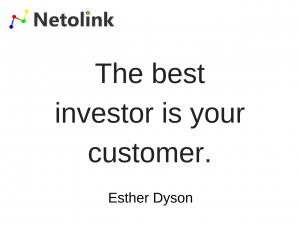 Another thing you need to understand is that, your customers are the only investors you can rely on when starting your business. Why? Because they are the people who have a problem which you are trying to solve. So, as they buy your product, they are actually investing in your business.
Remember, don't be vague at this stage. Don't be wide or have a range of perspectives. You have to be specific who your ideal clients are and design a strategy to get your product to them and most importantly cause them to buy your product.
If you think you will need some help, mentorship and guidelines in this area, then write to me directly TODAY!!
But before you do that, make a list of the people who are your ideal clients and find out how you can close them. Closing them is the most important aspect of your sales strategy. The fact that people visit or click on your adverts and call you up doesn't necessarily mean you can turn them into clients. This is where one of the most important skills in business taught in the world best only by my mentor Dan Lok comes to the scene. This skill is called "COPY WRITING". When you visit his YouTube channel, you can watch some videos on this and use it to start making some money.
I believe this masterpiece has taught you something spectacular that you can now implement to start seeing your dream business in motion. I can guarantee you that when you implement these strategies, you will experience the following:
It will be hard to do at the beginning
It will become easy to implement as you go ahead
You will stop leaving in fear and start making some money from that idea
You may be discouraged in the beginning
You will become unstoppable as you begin to make money from your idea
Above all, you will achieve substantial success for yourself, family and most importantly, your society and the world at large.
You Friend, NHYIRA PREMIUM
Check out our tailor-made business advisory services and let's help you build that dream into a multi – million dollar business HERE  
You can send your questions directly by feeling this form and I shall get back to you and speak with you